What I love to share for 2019 – passions of my farmer friendly folks
I always face this question, "What are you giving back to the society". I do not want to get into if I am done with all the "taking enough" from society.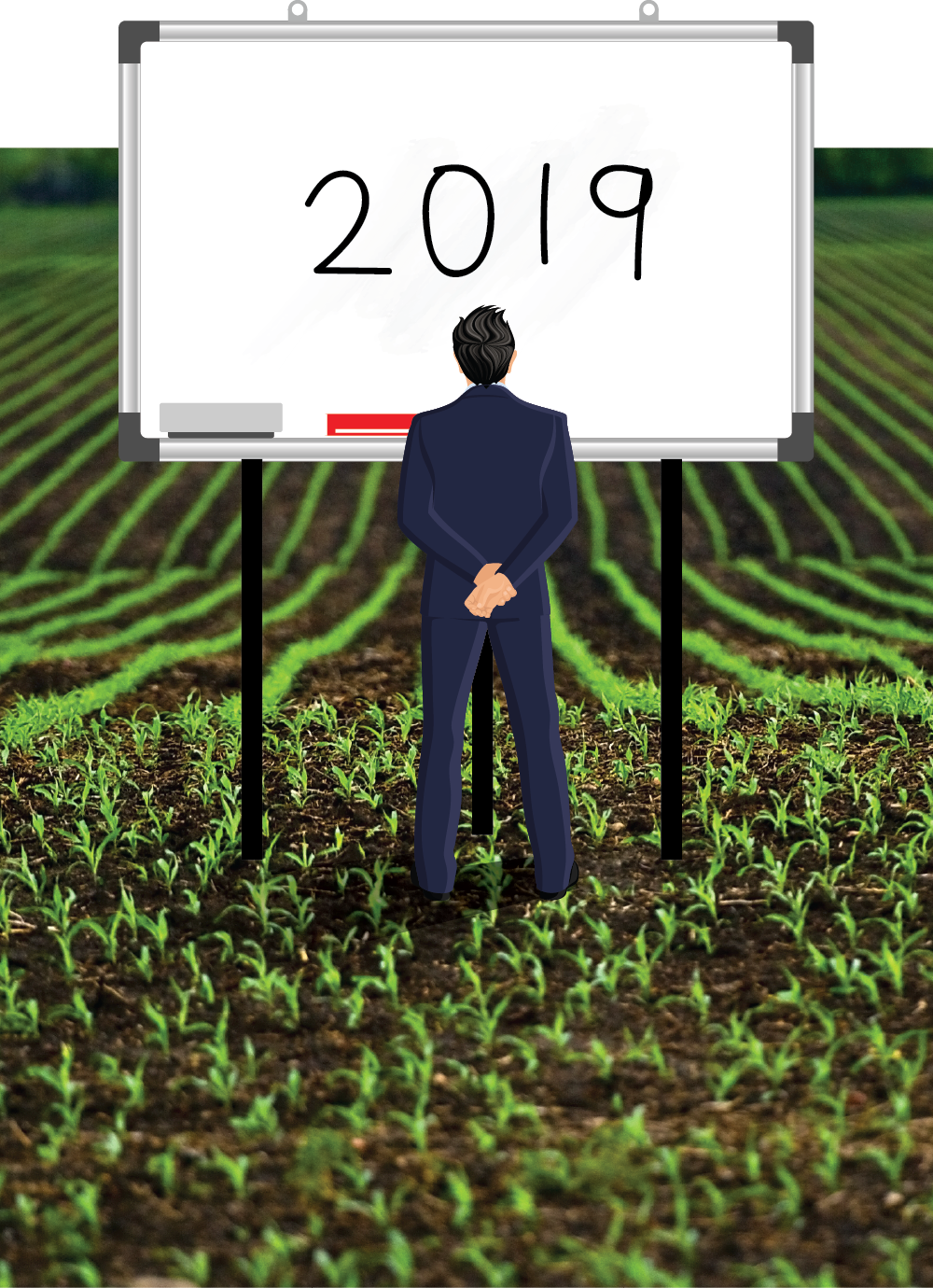 However, giving I guess comes with passion. I see a lot of effort from many of my close acquaintances and long-time friends in the field of agriculture. They have been helping farmers in very innovative ways. This is irrespective of what they consumed out of the society.
Sometimes I feel India is so blessed among developing countries that all the technology that it needs for farming is available and affordable. The subject matter expertise is right there in their DNA. Many of them are from agricultural families. They romance the feeling of returning back to their farm, cultivating there and living a very peaceful life
Let us take a moment to remind ourselves that India is a farming economy. It provides employment to 50% of our workforce and contributes 18% to the GDP.
As such, innovations in India are a big wave. People have achieved spectacular results. My limited exposure is through my close friends. Today I want to introduce some of them and write about their contributions. And no one including me has been able to escape this wave of agricultural reforms trough digital transformation.
A clear euphoria
Some of the friends are using technologies like Internet of Things (ioT), embedded technology, artificial intelligence and sensors. While others are employing their subject matter expertise. Many are not necessarily relying on information technology yet understand technologies related to agriculture. They are cultivating their own farms. They are able to spawn sustainable businesses around it. Some of them are associated with researchers from Israel and have worked with them actively.
Govt. support or lack, has no bearing
Their force of ideas and ambitions have no left space to wait for Govt. support. They are just taking risk, conducting "proof-of-concept", taking all the pains, educating people and showing results. Like-minded professionals are getting quickly associated. They immediately resonate with each other's perspectives while discussing problem domains and possible solutions. Here are some of the inspiring stories:
Arvind's Agri protection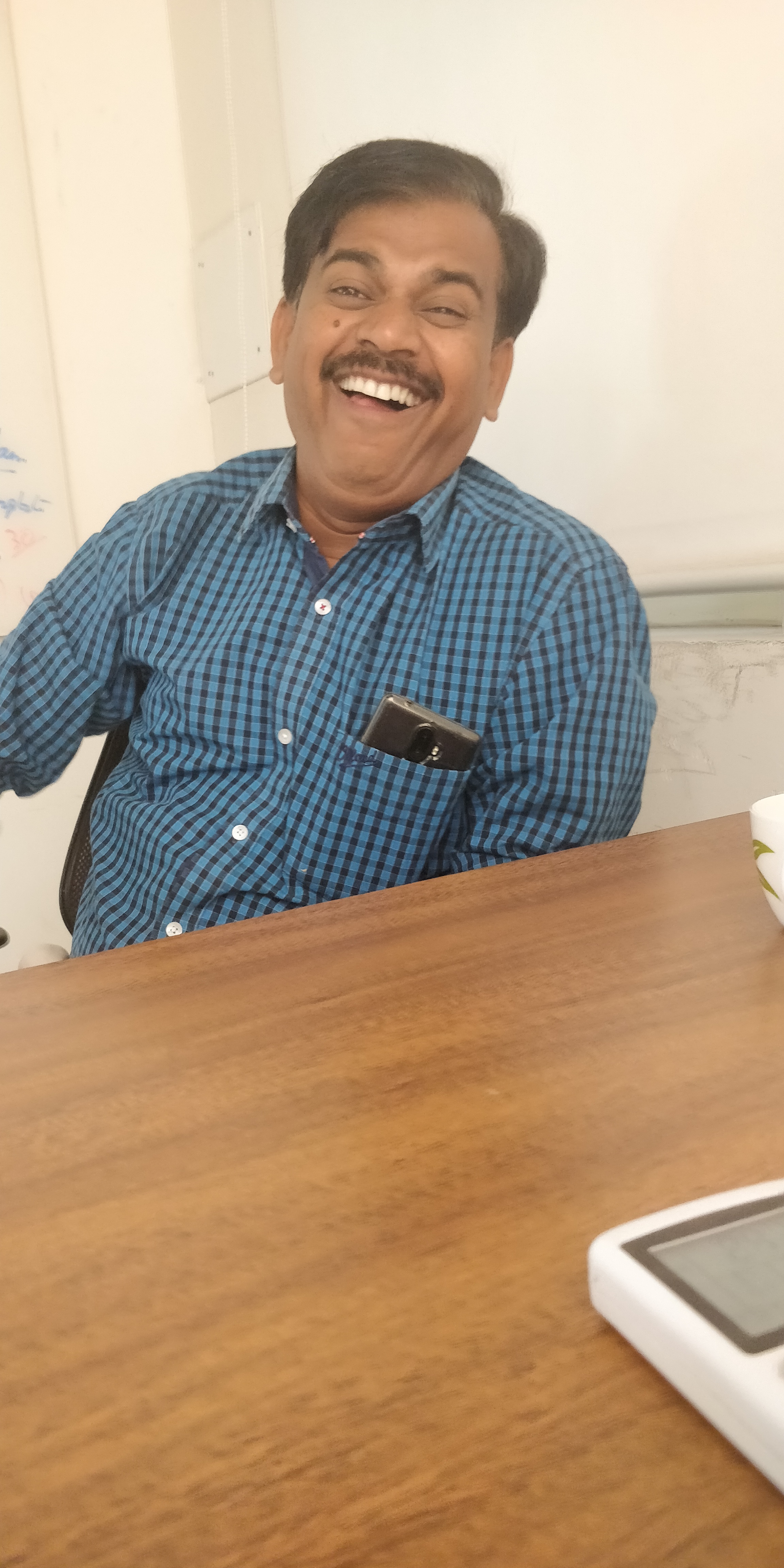 Arvind Mekin is my classmate of Engineering (1990-1994) PDA, college Kalaburagi.
He is basically a storage engineer, now a co- founder of Crimson Innovative (http://crimsoninnovative.com/). What Crimson did for farmers? His grin says it all.
Karma Yoga
In his own words, he believes in spirituality only through actions. So he enjoys in getting things working (Internet of things). Other thing firmly he believes is "No money, no business". His products bring real benefits and people will for sure pay if they see tangible results.
Crazy bunch of techies
As such Crimson clientele is some of the best corporate in the U.S.A. They are creating hardware for analytical applications that works 10 times faster by employing artificial intelligence, however the folks there have a hunch to get into dirty mud. They like the straight and raw deals with farmers.
Agrirakhsa
The device they recently made called "Agriraksha" is a sound producing machine. They use these to chase animals harming the fields. Some places monkeys attack, other places elephants and deer's in yet other places. Their machine chases them all. If they get used to dogs barking, it produces tigers' growls, they get uses to that it beats huge drums. Here is short video of their product.
Arvind told that it is difficult to make a sale to the farmers in India. Everyone is very keen to see, but not to pay. However, they were able to sell this device to forest department in Andhra Pradesh. Frequently the elephants go an excursion to farms and feast there. Then the whole village gathers at the forest office to demand compensation. So they were open to try Agniraksha. And since they put this device there were no damages reported by the villagers.
The next product he is now shaping up is maintain fish ponds through IoT. I wish him and all the farmers good luck for 2019.
Sanjeev Gupta's insect trap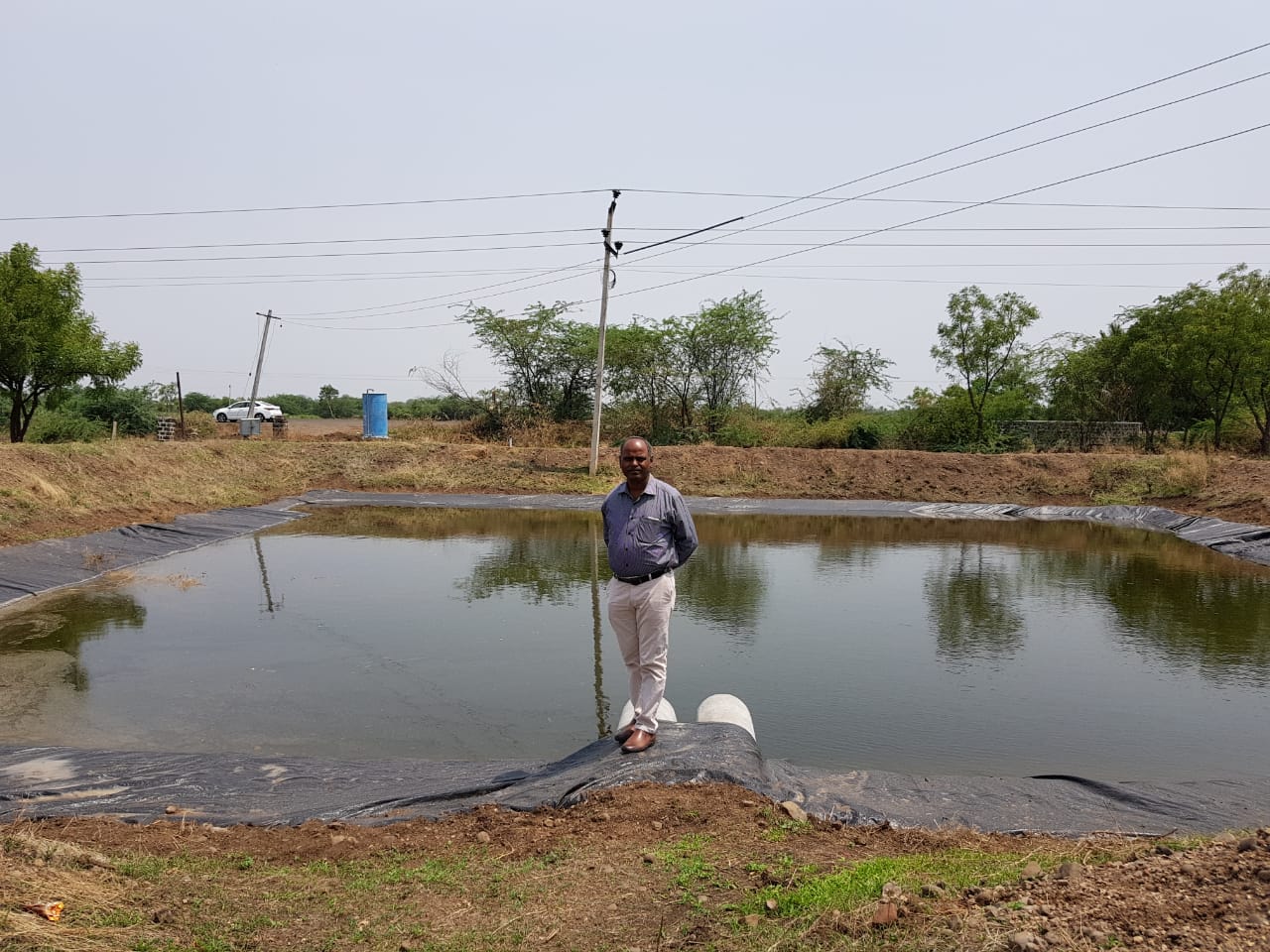 Sanjeev is a serial entrepreneur and a businessman from childhood. I know him since my high school and he owned a huge business. He owned damn new vehicle that were rarely seen in the market. So you can imagine, he took care of all our New Year celebration and freak parties. His latest passion is to help farmers.
The noble cause of water protection
Water is precious, and now it even more in Karnataka.The picture he shared is of a pond created in a farmland for rain water harvesting. Every subsidy scheme that state government comes with, he makes sure that it reaches the end beneficiaries with all nuts and bolts. He says that there are people who abuse all these schemes, however he puts his firm foot to contribute his bit. Since he is a well-rounded businessman, he knows how to connect all the dots, innovation, research and development, industrialisation, commercialisation, relationship management, collection and legal processes. He is currently getting a CRM built for distributors who work with Govt. for providing products on subsidy to farmers. That's not what I am delighted about. I am delighted with his insect trappers. Here is how the machine looks like: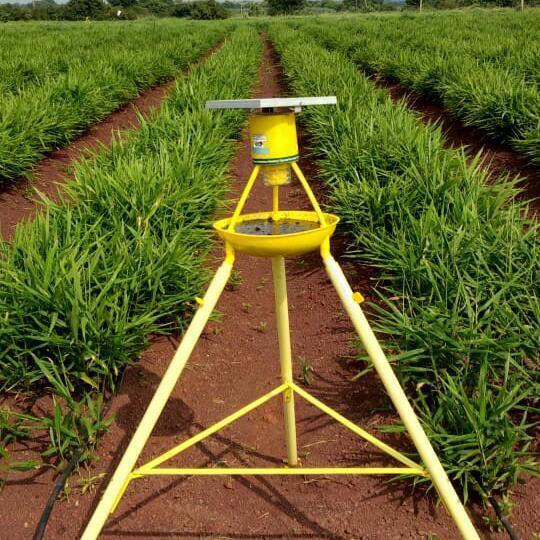 The trapper dude
This machine generates light of a particular wavelength to attract insects and then traps them. The harmful insects become active after 7 PM, do their job and shut their shops around 9 PM. His machine is solar powered. It get charged all day, wakes up at 7 PM. Chews all the insects till 9 PM and then shuts itself down. So now power required, just put this machine at different places in the farm. His product reduces use of pesticides by 80%.
Our own Steve Jobs
Then I asked him how come an engineer without studying engineering. He conceived this device through his practical experience and gets some scientists to build it for him. To me this sounds like our own Steve Jobs.
Manoj Verma - flying technologically intelligent birds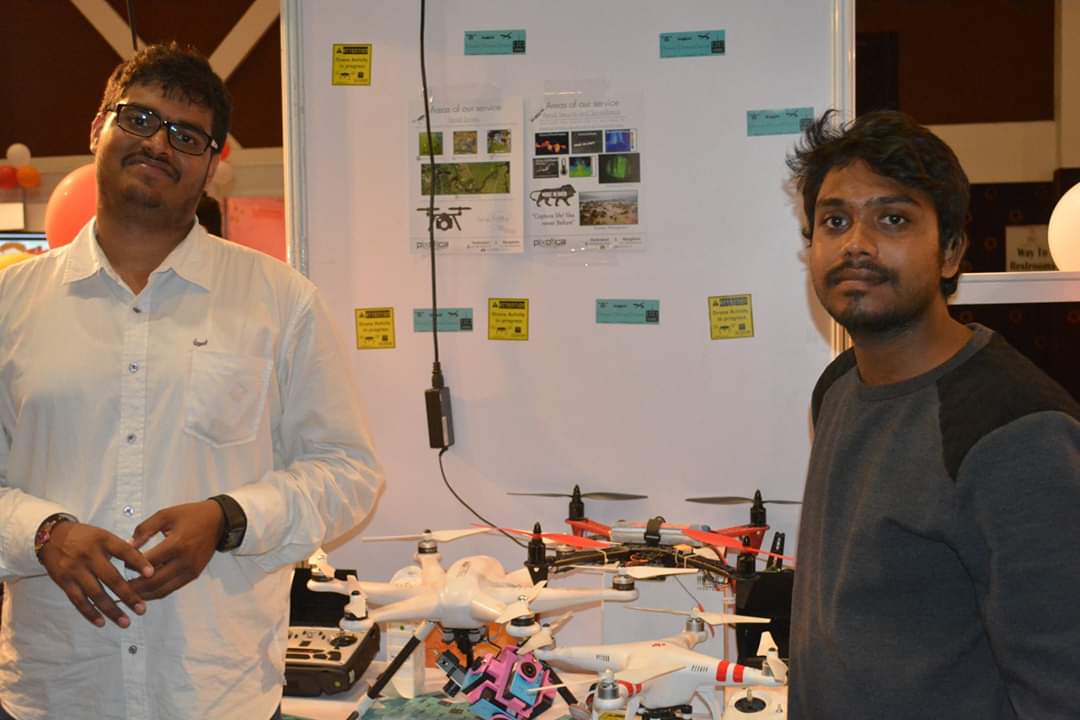 Now another friend, the drone man. He happens to be my neighbour. Again a very passionate serial entrepreneur. When I first met him, he was running a firm of Magento CRM developers. When I met him next, he was in drones business – Draftica (http://draftica.com/) He built an Arial security survey for Andhra police for Krishna Pushkaralu (A huge gathering of mankind).
Yet next time I meet him, he built a survey system for huge factories that again conduct Arial survey and provide actionable intelligence.
Now yet I meet him again, he is working to help farmers. He is developing a spraying system for farmlands using drones. Apart from that he built drones to capture high resolution image capturing system to help Govt. survey crops that grown, health of the plants and many such useful information.
So what am I building at Simpragma
Like I mentioned earlier, I was pulled into making products for farmers by my friends. I did not have much inclination in Agricultural as such. However Internet of Things, artificial intelligence and machine learning are sure our area of focus. We love to do anything that leverages this technology and makes a small yet significant difference to the mankind. Earlier we shared some work we did for farmers - https://www.simpragma.com/blog/bots-new-with-the-indian-government-how-simpragma-helps-beneficiaries-get-their-due-by-laurie-wiegler. We built a display system to provide the prices of Agriculture crops. These displays were meant to be placed in APMC (Agriculture produce marketing committee) yards. Farmers could make decision when to place their deal looking at online prices. If they did not like the prices in yards close to them, they got the prices of other nearest 5 yards.
Did I succeed?
Well it depends on how we define success. We partnered with right organisation for hardware (NGX technologies - http://www.ngxtechnologies.com/). NGX too supplies printed circuit boards to more than 40 countries and has many products floated in the market. NGX too is engulfed in scouting for opportunities to help agriculture sector. He interfaced with their Micro-controller. We were able to get the entire display to work in Marathi. We were able to scrap directly from the APMC website when they were unable to quickly provide database access. Marketing committee liked it. Farmers liked it. They requested quotation. Then we provided. That quotation was very tight in terms of margin.
The last mile
However, since am not a well-rounded businessman I yet, I failed to connect the last set of dots. Farmers want this badly, but unfortunately for almost free including annual maintenance contract. Somebody help me. Did I lose money in this? Absolutely yes. So much that I could easily buy an SUV in the money that I lost in terms of salary, material procurement, marketing and sending a display board free to one of the villages. Yes, it is frustrating. The battle is on.
Conclusion
From my side I can conclude that, we commit our time and money only with the help of people who have been there and done that. The game needs to be played aligning with the existing socio-political ecosystem. There are friends among us, who have mastered it, they are more than willing to work with us. They always greet us with wide arms. Hence there is light at the end of the tunnel.