Manoeuvring the Digital Mammoth– Top 3 DX Programs in Manufacturing
Turn your manufacturing problems on their head… drive down overall manufacturing costs, manage manpower more effectively and optimize cash flows by Digitally Transforming your manufacturing processes.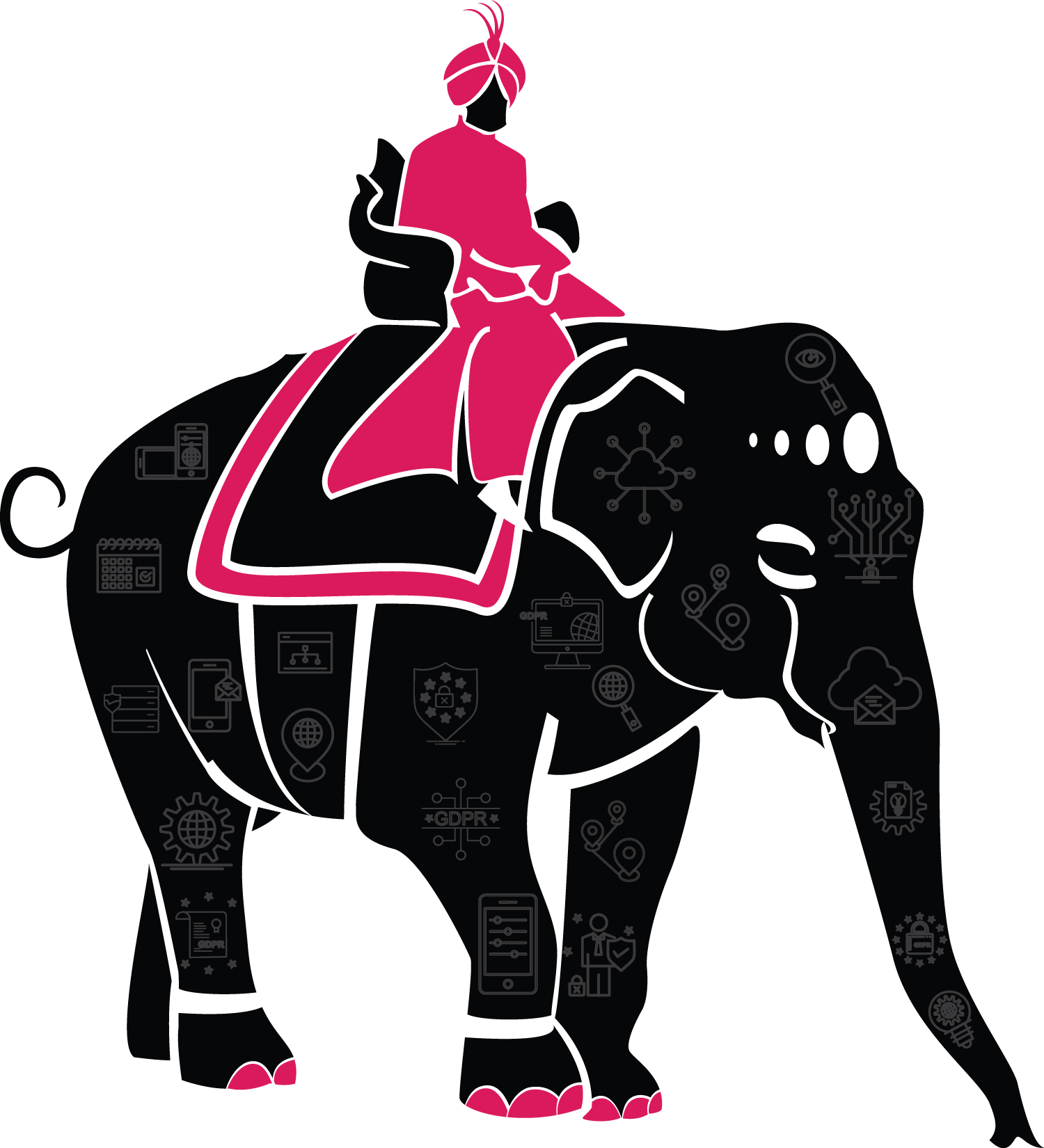 Are you still using paperwork extensively for driving your manufacturing activities? Are you still sending your on-ground personnel to a customer's house to repair his refrigerator? Forget it.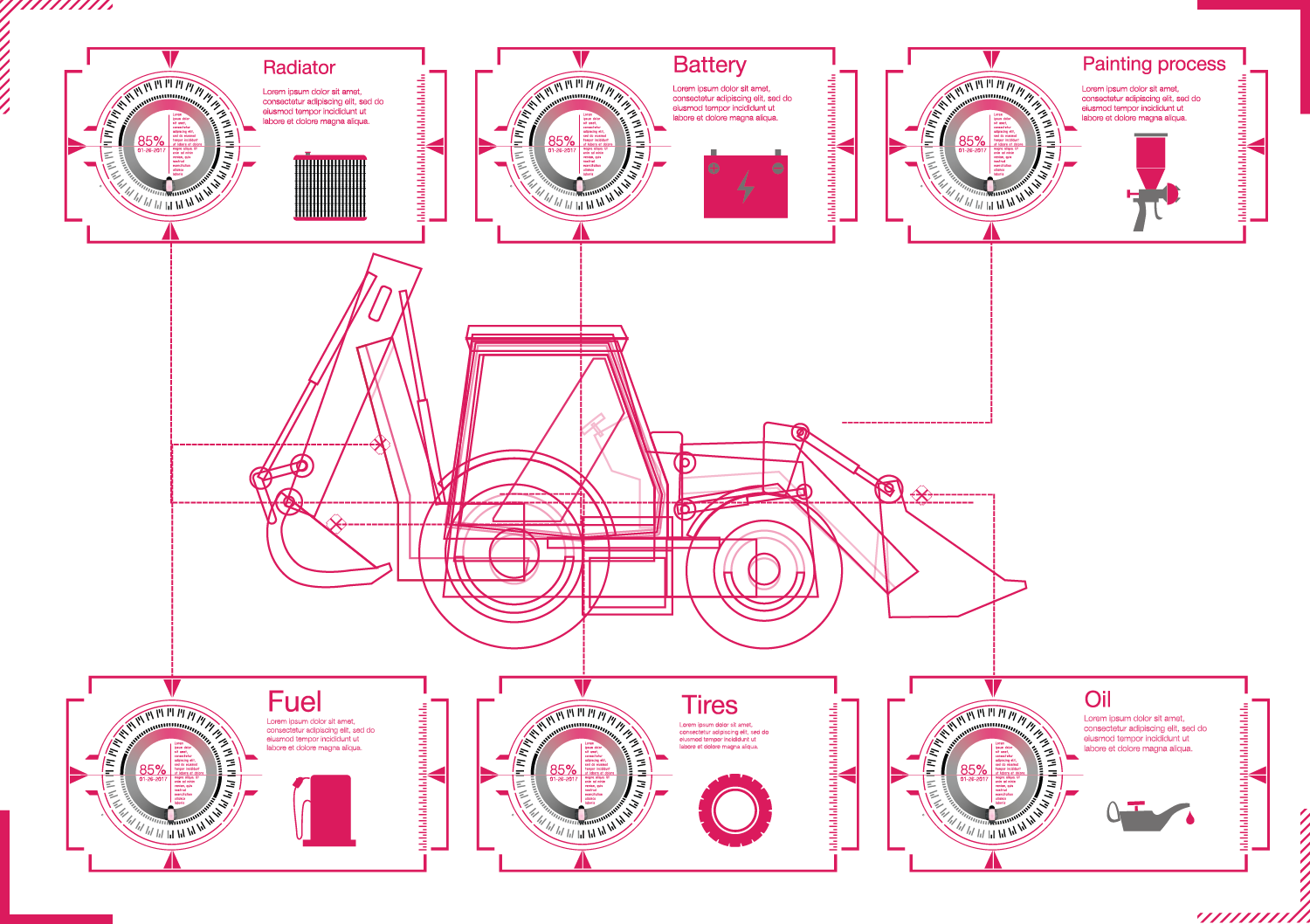 Caterpillar and Uptake have co-developed a Predictive Diagnostics for their earth moving heavy equipment that consists of three parts – Data Collection, Analytics and Reports that detect potential maintenance issues before the occurrence of a breakdown, minimizing downtime for customer. But on a manufacturing front, it provides for better production planning, warehousing and distribution strategy, and infinitely better customer support.
We were a little astonished to find that the manufacturing industry, which, till less than two decade ago, was driven almost exclusively by manual processes and paperwork is experiencing an invasion by new technologies that tie into their ERP and CRM systems. This, along with IoT and Mobility, has changed the familiar face of manufacturing.
Processes such as Production Planning, Invoicing to Payment, Customer Relationship Management have all moved to digital platforms which have now matured, drastically improving compliance, efficiency, accuracy and workflows.
Driven by customer demands, the manufacturing industry, a historically slow starter in going digital, is making up for it rapidly by adopting digital technologies at unbelievable rates. Today nowhere is the adoption and effects of DX as apparent and visible in the range and depth as it is in the manufacturing industries. Manufacturing industries are now front runners in adoption and evolution of IoT and AI, some claiming automation of up to 75 percent of their assembly lines. Bleeding edge DX has provided a competitive edge to multiple industries including ancillaries. Digital Transformation at the beginning of 21st century is what power looms were to the manufacturing industry in 18th and 19th century. Today, Industries 4.0 is used to denote a triad of Connectivity, Analytics and Automation.
Here are what we see as the Top-3 areas of industrial DX today:
Internet of Things(IoT)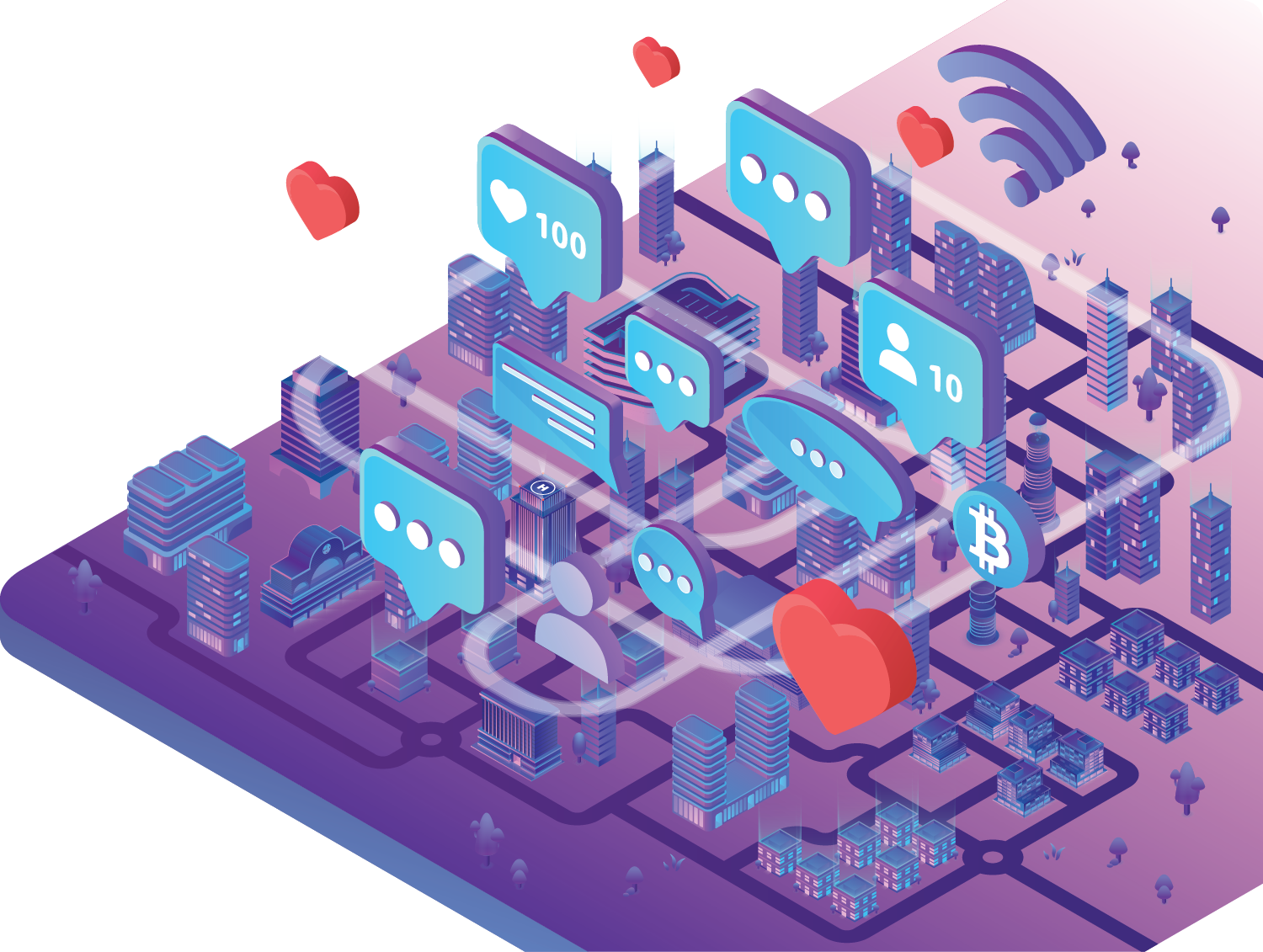 Can you imagine your refrigerator being controlled by the company's centrally located support group… Or imagine controlling the conditions of an entire production chain from a single console… We see these are new age realities. We are fascinated by digital transformation that increased the manufacturer's ecosystem from simply being an employee, or a customer-focused business to a more inclusive ecosystem.
Interconnected devices, like mobiles and dashboards to machines, have revolutionised the way the manufacturing floor operates, or a business provides support to its customers. Now, with IoT, what we are seeing here is nothing less than the changing the face of the manufacturing industry itself.
As a manufacturer, you will now be looking at not just customer satisfaction given the current business environment. You will have to address the entire spectrum of your business stakeholders – Customers, Investors and Employees.
Data Analytics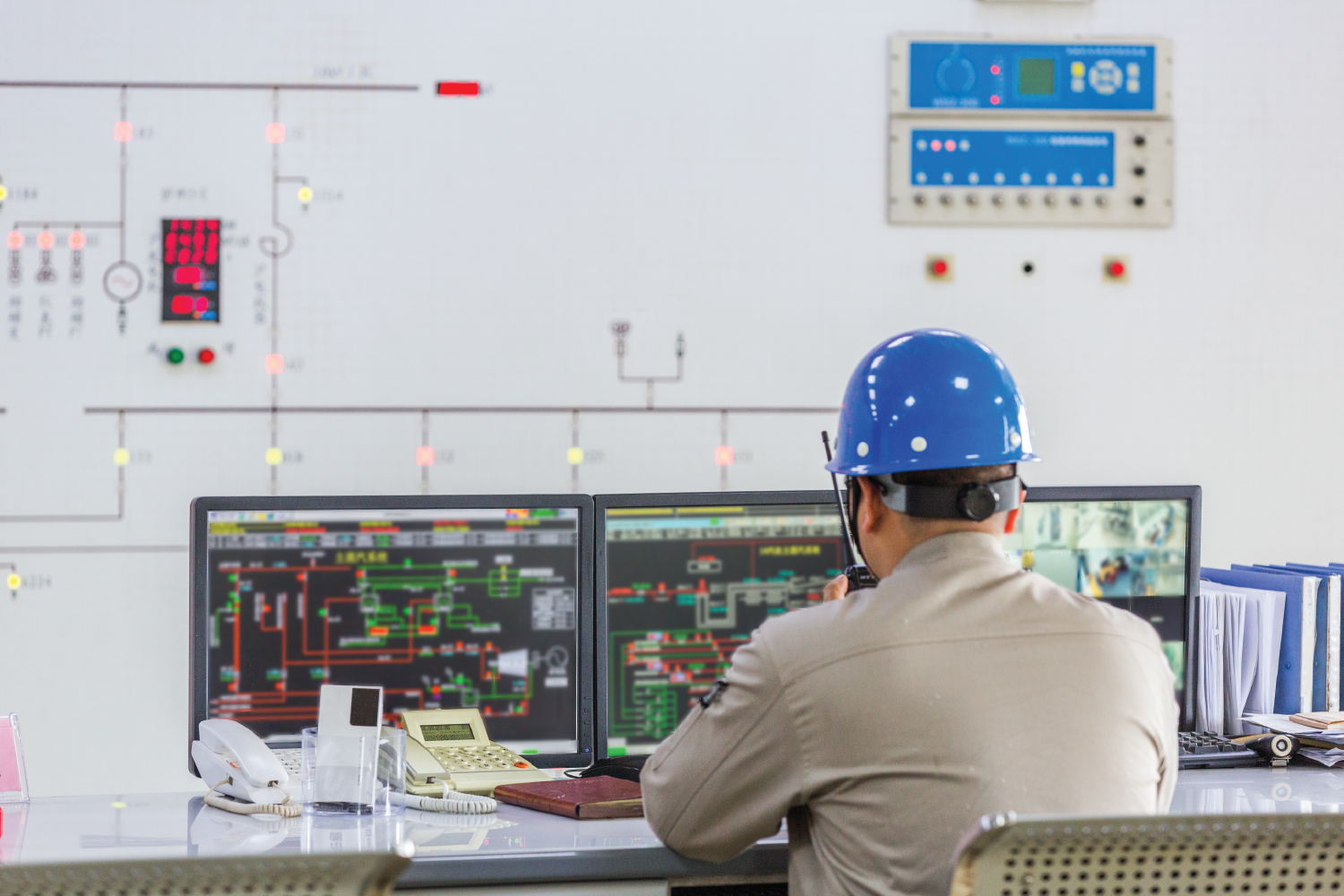 How many times have you wondered, "If I had real-time data or known this problem in our production lines during production, I could have saved thousands of dollars" or, "If I had more accurate data, I could have tweaked the process for greater efficiency and realized more profits." However, today you are able to achieve this with DX.
You can get accurate real time data from individual machine units leveraging sensors in your production line. Insights from this data can help you detect and set right inefficiencies and blocks across your production process. Streamlining and simplifying your processes can help you reach unbelievable efficiencies and quality levels saving millions of dollars. You lower investments in resources to record data from disparate sources and mine them for insights. And, to top it all, advanced analytical techniques and algorithms, coupled with state-of-the-art dashboards help you take informed decisions on the go.
Industries are not only using current data to drive the adoption of AI and ML, but are also using the hitherto discarded ancient or historical data to extract learning and drive better business outcomes. Production planning using data has resulted in efficient production and storage, mapped to demand.
Artificial Intelligence (AI)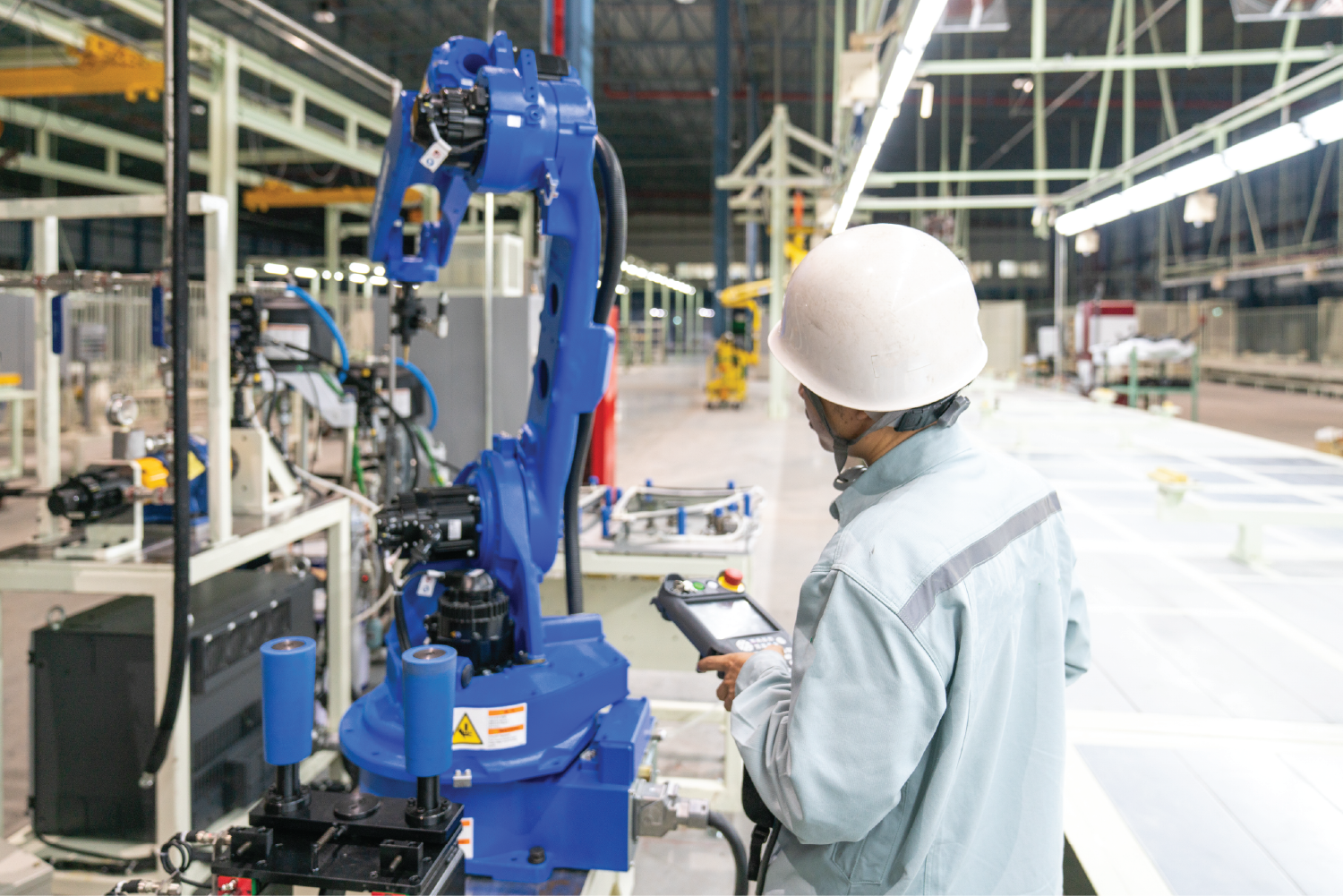 Machine Learning and Robotics have been making giant strides in the manufacturing sector, driving the adoption of AI. Today, AI bots are used on websites as a norm to interact extensively with customers, reducing cost of support by thousands. Robotics, coupled with Machine Learning are used to drive quality outputs efficiently. Amazon has used advanced Robotics to drive down its warehousing costs by 20 percent. Boeing is planning to automate assembly of entire jets. These are only a few examples of how more and more manufacturers are hitching a ride on the AI bandwagon. Using AI, along with robotics, IoT and data analytics will drive down labor costs, improve quality and production speeds while shortening transition and unplanned downtime.
There's a brave new world out there. Are you ready to embrace it?